Protect family, beloved friend of germs on the floor with FORCEMAXX…!!!
Floor cleaning fluid around the kitchen area was heavily exposed to oil stains and grease.
Furnished with formula anti bacteria and the scent of an orange or lime juice that can remove unpleasant smell due to nothing growing bacteria on the surface. Very effective for use on the kitchen floor or loading area that may be affected by grease/oil, trash can, drainage. So very effective raised and remove dirt on the floor and made floor clean thorough.
√ Does not cause slippery floors.
√ Provide anti-bacterial protection.
DILUTION:
Light soil       = 1 : 50 – 100 (Forcemaxx : Water)

Medium soil = 1 : 30 – 50 (Forcemaxx : Water)

Heavy soil     = 1 :5 – 10 (Forcemaxx : Water)
CLEAN STEPS:
Floor Cleaning:
Pour Forcemaxx into hot water 60°C refer to surface soil level.

Scrub the surface by using pad/mop wit Forcemaxx solution to remove any soil.

Air dry.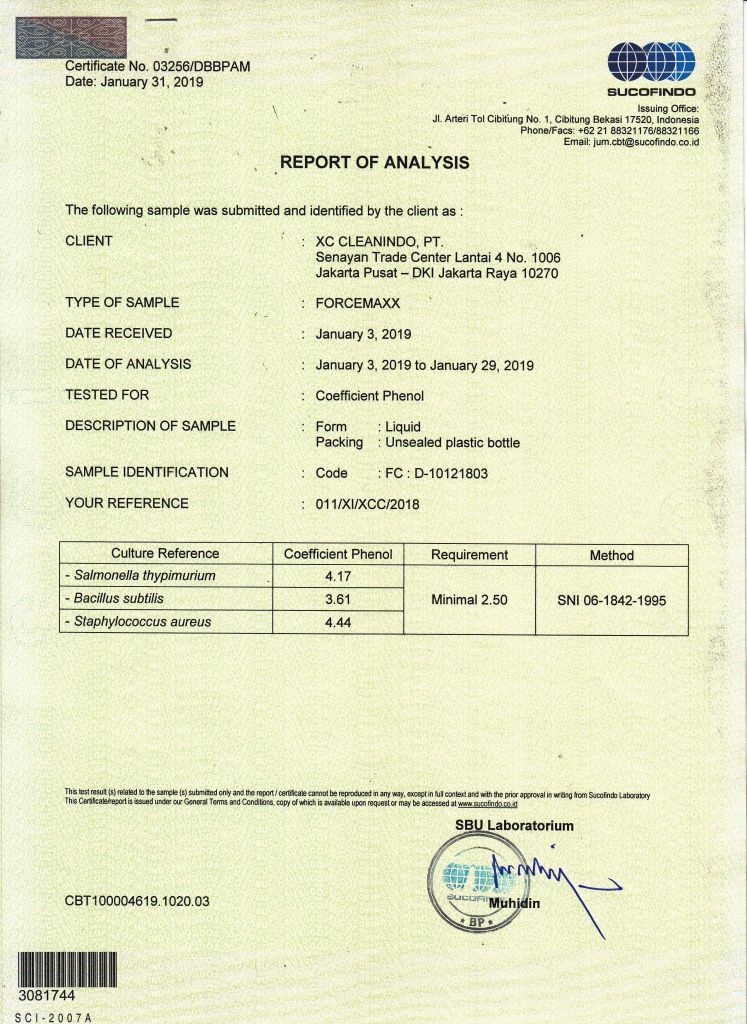 To achieve the expected results, please contact us via email customercare{@}iclean.co.id
Packaging: 5 ltr & 25 ltr