» ASCO solenoid valve provides reliability and durability.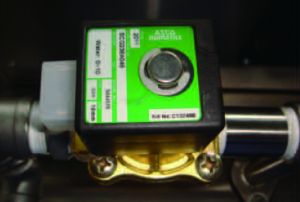 » Control panel indicates the temperature of water inlet, heat recovery system, washing and rinsing process which can monitor the temperature of energy saving and sterilization.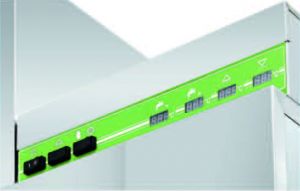 » 2 HP ABB wash motor & stainless steel impeller guarantee maximum durability & washing result.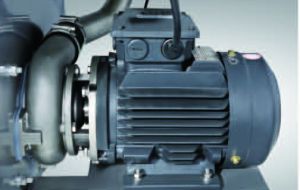 » Debossed anti-clog nozzles provides powerful washing perfomance.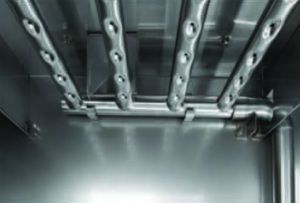 » Heavy duty gear box conveyor system with jam and overload protection.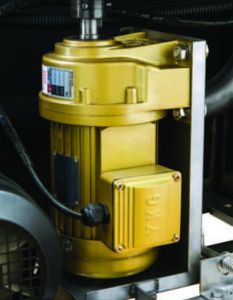 TECHNICAL DATA
Size

1150 (W) x 695 (D) x 1979 (H) mm

Door opening height

1950 mm

Net weight

240 kg

Rack size

500 (W) x 500 (D) mm

Machine Capacity

230 racks / Hour

Loading height

450 mm

Tank capacity

80 L

Water consumption

2 Ltr / Rack

Suggest Water Pressure

15-25 PSI

Wash Tank Heater

9 kW

Wash Pump Power

1.5 kW (2 HP)

Conveyor Motor

0.5 kW (0.75 HP)

Built-in Booster Heater

18 kW (25 amp) or 27 kW (38 amp)

Electrical loading

22 kW (31 amp) or 31 kW (44 amp)

Power supply

415 V / 50 Hz / 3 Phase
To achieve the expected results, please contact us via email customercare{@}iclean.co.id